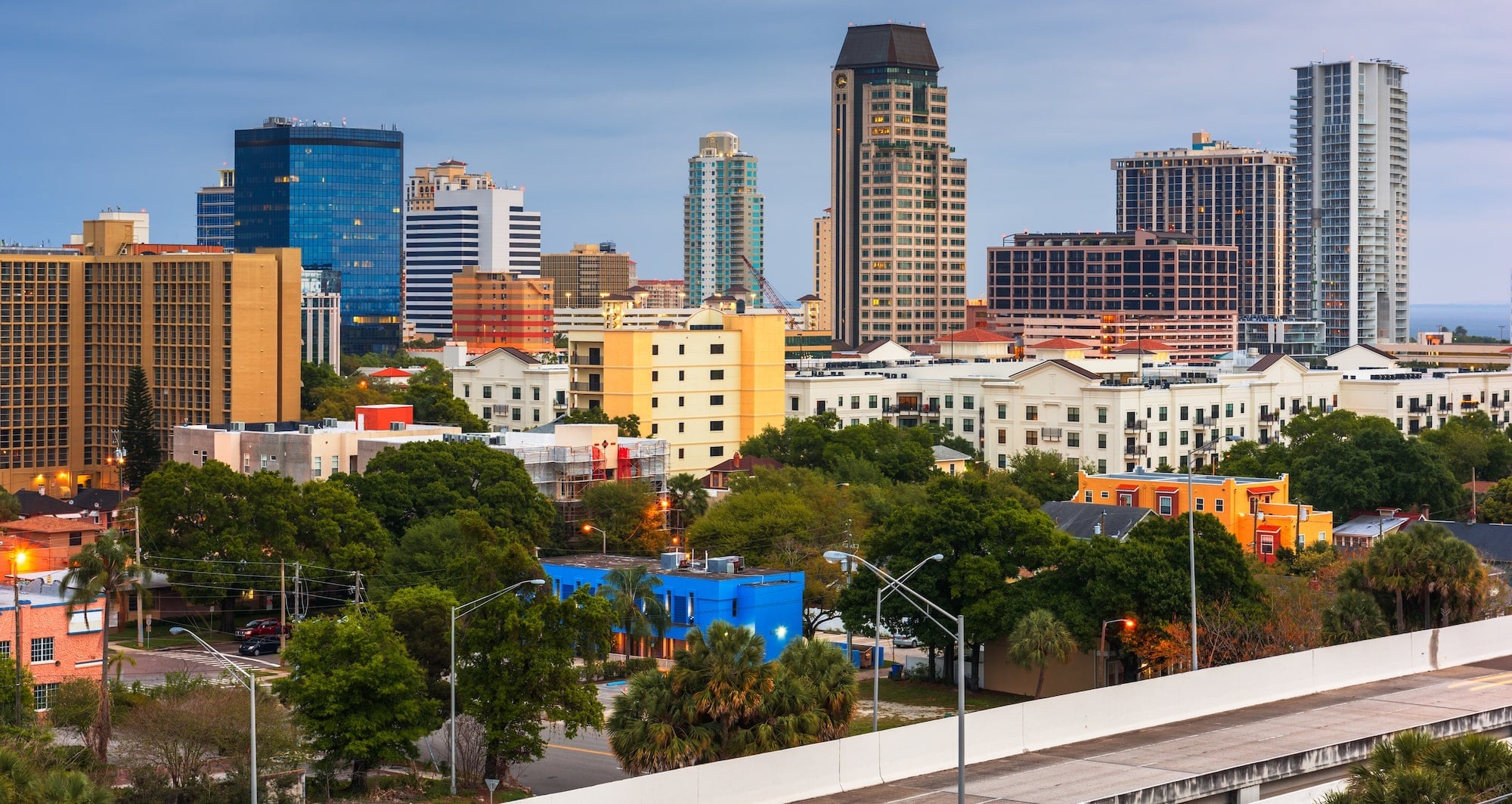 Bianchi Realty & Property Management
We are a Family owned and operated business. We have built a team of professionals, each with their own talents and expertise in the various fields and aspects of the Property Management and Real Estate business. A Team approach greatly enhances the quality of service we can deliver to our clients.
This is basically how other professionals like your banker or lawyer operate. And in addition, we use cutting edge technology to dramatically improve the speed, efficiency and innovative capabilities of every part of the service we deliver.
Our Property Managers, Real Estate Agents, and Referral Company Agents are authorities on the market and focus exclusively on matching properties to people. They continually communicate with our buyers & sellers, keeping them abreast of new listings, showing homes and negotiating on their behalf. They will educate you on the buying process, pre-qualify you for a mortgage, and help you find a home and search other homes sold in the area to help you determine the best price to offer. They are full of energy and enthusiasm. If you are looking to add Rentals to your investment portfolio, we have a property management department.
Our Team of Professionals
Brenda Bianchi

Broker/Owner
Bianchi Team

727-595 SOLD (7653)

Brenda has made a business of helping others realize their home buying and selling dreams. With over 38 years of experience in the real estate profession, her attention to details makes her the professional to know for results.

Brenda enjoys all phases of the real estate market including Property Management, Relocation, First Time Buyers, Commercial properties, REO & Short Sales. She has been awarded the 100% Club, the Presidents Club and the Platinum Club. She is a member of NARPM, NAR, VRMA and a Realtor with MLS.

To provide outstanding results to her landlords, tenants, sellers and buyers, Brenda works with a team of specialists who each have their own expertise. This all translates into a smooth, speedy, successful real estate transaction for you.

While Brenda manages her own dynamic stales and management team, she also mentors independent Realtors as their broker at Bianchi Realty.. Brenda is passionate about education and mentorship. She brings her enthusiasm, experience and real estate expertise to every member of her brokership.

info >

Pat
Bianchi

Field Manager/Owner

727-595 SOLD (7653)

As our Field Manager Pat is in charge of keeping staff operations running smoothly. He installs signs, sign riders & lockboxes within 24 hours after listing. He takes several photos for advertising and virtual tours on all our property for sale and for lease. He inspects our vacant listings to ensure they are in top condition. Pat also oversees our property management repairs to ensure they are completed in a timely and professional manner.

Pat also acts as Call Coordinator, following up with our clients ensuring their searches are adequate for their needs and will schedule showings as requested.

info >

Brian Stevens

Director Of Operations

727-595 SOLD (7653)
Brian has worked in management for the last 15 years and has been with Bianchi Realty & Property Management for over 5 years. As Director of Operations, Brian supervises both our annual and vacation rental departments. His key goal is to ensure the satisfaction of our owners and the protection of their assets. He received his education at Georgia State University and his real estate license at Bob Hoge School of Real Estate.

info >

Jennifer Cunning

Community Outreach Coordinator

727-595 SOLD (7653)

Jennifer received her real estate education from Bob Hogue's School of Real Estate and has been licensed since 1998. She also holds degrees from St. Petersburg College, Yavapai College, and University of Northern Arizona, as well as a non-profit management certificate from St. Petersburg College. She has over 20 years in management and customer service, including managing a multi-million dollar business.

Jennifer's passion lies in helping others through volunteering, community and outreach. She has volunteered time, assisted in fundraising, and helped planned events raising money for Children's Miracle Network, American Cancer Society's Relay for Life, and Ronald McDonald House. She has done fundraising and volunteering for numerous other causes and organizations including, children's literacy, food disparity, homelessness, animal and environmental causes, women's causes, equal rights and the arts. Jennifer has been involved in charitable activities since she was a teen and was also part of a team that wrote a grant as part of Youth as Resources to do a summer camp for underprivileged children.

If you have a worthy cause that might be a good fit for our company please reach out to Jennifer at Jennifer@brendabianchi.com

info >

Amanda Balke

Office Manager/ Realtor ®

Amanda Balke is the Office Manager for Bianchi Realty & Property Management, in addition to being an Agent. Originally from Minnesota, Amanda moved to St. Petersburg, FL to pursue college. In 2018 she graduated from Eckerd College with a BA in Psychology and BA in Human Development with emphasis in Clinical Psychology and Leadership.

From there, Amanda served the St. Petersburg community by volunteering at Pet Pal Animal Shelter in the cat room, and working as a Social Worker for foster kids until her transition to Real Estate in 2020. During her first 2 years in the industry, Amanda assisted in launching teams with a prior broker, in addition to assisting with over 100 transactions produced by the team.

In her free time, you can find Amanda working on her urban homestead, creating art, and exploring all Pinellas County has to offer. Some of her favorite spots include the St. Pete Pier, Daddy Kool Records, and Black Crow Coffee. If you have any questions about the St. Petersburg area or need some activity ideas, Amanda is your gal!

info >

Sandy Pettigrew

Maintenance Coordinator

727-595 SOLD (7653)
Sandy is our Maintenance Coordinator for our Annual and Vacation Rentals. She orders and oversees all repairs. She is originally from Ohio and has over 30 years experience in Customer Service. She assists Tenants with the move in/move out process, helps our team with marketing campaigns, organizes our files and ensures they are in compliance with the Florida Real Estate Commission, prepares lease documentation in accordance with the community's established policies and procedures, and scans all necessary documents for backup and recovery.

info >

Jovelene Lantion

Listing Manager / Customer Service

727-595 SOLD (7653)
With over 15 years of experience in customer service, Jovelene has mastered the art of exceeding goals and ensuring the best level of care for our clients. With great attention to details and excellent communication skills, rest assured that your transaction will be a success. Jo believes that we don't just close deals but we also build client relationships. Jo assists our clients with updating their personal search criteria and organizing our ongoing customer development while enhancing relationships with our existing clients.

info >

Windsor Martinez

Client Service Coordinator

Windsor has a passion for Real Estate and helping clients achieve getting their DREAM HOME. Windsor has been a Customer Service for more than 3 years and one of the top-performing reps at Bianchi Realty & Property Management. Windsor is dedicated to helping clients buy and sell property with Bianchi Realty. And whatever challenges he faced, he always makes sure that his clients do not face the same frustration that so many home buyers experience today with other companies.

info >

Marvin Garvin

Marketing Director

info >

Ashley Lonardo

Resident Services Coordinator

727-595 SOLD (7653)

Ashley Lonardo is the Resident Services Coordinator for Bianchi Realty & Property Management. Hailing from NYC, Ashley spent the past few years honing her acting craft and living the quintessential Big Apple Life. Through her time in NYC, Ashley developed a fierce independence, top-notch customer service as a Catering Manager, and a drive to achieve any goal she set her mind to. This combined with a "we make it happen" attitude guided her to a career in Real Estate.

Aside from her continual self-improvement and career development, Ashley enjoys expressing her creativity through painting & sketching, working out in the gym, & spending quality time with her family.

In her role as the Resident Services Coordinator for Bianchi Realty & Property Management, Ashley is responsible for ensuring the overall success of our owner-clients and residents. Our landlords, residents, and company are truly fortunate to have her working alongside them to solve their problems.

info >

Robby
King

Bianchi Team / Realtor®

727-595 SOLD (7653)
Robby is a multi million dollar producer with extensive experience in both commercial and residential real estate. Before turning full attention to his residential business, he carefully curated retail leasing efforts for two high profile, urban adaptive reuse projects in Atlanta: Ponce City Market and Westside Provisions. Robby's experience with market analysis and relationship-building lead to an ever growing enthusiasm for our built environment. Coupled with a life-long fascination with residential architecture, he brings with him a dynamic knowledge of the residential market and an engrained attitude for best-in-class client service.

info >

Kristi Roberts

Bianchi Team / Realtor®

Kristi Bio: Kristi Roberts is the Transaction Coordinator for Your Home Sold Guaranteed Realty - Results Group. Originally from Tallahassee, Kristi graduated from Florida State University and considers herself a true "Tallahassee Lassy."

Kristi has worked in real estate for the past 10 years, starting in new construction sales and eventually ending up with the Brenda Bianchi Team. During her career, Kristi has worked with some of the largest new construction builders in the U.S., first-time home buyers, and investors alike.

In her role as Transaction Coordinator for Your Home Sold Guaranteed Realty - Results Group, Kristi ensures that our clients receive red-carpet service throughout their transactions. Our clients and team are truly lucky to have her working alongside them to ensure each transaction is handled with care.

info >

Janelle Weesner

Leasing Director / Realtor®
Bianchi Realty & Property Management Inc.

Kathy Mccabe

Bianchi Team/Broker Associate

727-595 SOLD (7653)
Kathy is a Broker Associate with the Bianchi Team. She grew up in St. Petersburg and has been in the Real Estate Industry most of her adult life. She has worked for builders and developer and has assisted buyers in designing their homes from the ground up. She lists and markets the property when the clients are ready to move on. Kathy has a background in Office Management and agent training. She understands the market from luxury homes, first time buyers, relocation and Investors. Kathy is a Broker Associate and a multi-million dollar producer. Whether buying or selling, she has the skills needed. Kathy built her reputation in Real Estate by caring about her client's needs and listening to what is important to them. Because of this many of her new clients are referred by past clients who understand the value of her service.

info >

Jon Figueroa

Sales Manager / Realtor®

727-595 SOLD (7653)

Jonathan is a Full Time Realtor with Your Home Sold Guarantee Realty - Bianchi Team. He is originally from Brooklyn, New York. Prior to joining the Bianchi Team over 18 years ago, he was an administrative assistant for a Law Firm in Saint Petersburg, Florida & also a property manager.

His skills and years of experience in the Real Estate Field allow him to excel in negotiating on his clients behalf, getting them the best price possible. Jon has completed training in Various Real Estate Courses over the years and brings a wealth of knowledge to the Team. You can count on Jon to consult in making the right choices - telling you what you need to know, not just what you want to hear.

We represent our clients as a Single Agent which is the Highest Form of Representation & we Guarantee our Services as well:

- FREE 1-Year Home Warranty with your purchase
- Buyer Guarantee - Love your purchase or we sell it for FREE!
- Seller Guarantee - Your Home Sold Guaranteed or we buy it!

info >

Chad Pravlik

Sales Manager / Realtor®

727-595 SOLD (7653)

Chad has worked in vacation rental and annual property management for several years. He now brings his understaing of the local rental market to inventors as a full time sales agent. He was a sub-contractor and understands the details associated with the building/remodeling/repair process. Whether you are growing your portfolio or looking for your next personal residence, Chad is equipped with the market knowledge to help guide you to the best investment for your budget.

Originally from Pittbsburgh, PA, Chad also has a passion for helping others, having volunteered in major disaster relief efforts and special construction projects both domestically and internationally.

info >

Krissie Lawson

Bianchi Realty & Property Management / Realtor ®

Krissie Lawson has been a licensed Realtor for over 12 years in Pinellas County. Prior to being an agent, Krissie worked in several areas of Real Estate ranging from high-end coastal residences, to family-friendly neighbourhoods, and investment properties. Additionally, she owned a construction consulting company which gives her an edge when working with new builds, remodels, and much more!

Originally from Orlando, Krissie attended the University of Central Florida. She graduated with an Associates in Business Administration and a Bachelors in Journalism with a specialization in Advertising/Public Relations. This background gives Krissie an in-depth understanding of marketing properties as well as the financial background relevant to the contractual process of buying and selling properties.

Currently, Krissie resides in Indian Rocks Beach and has made that her home for 20+ years. She loves that Indian Rocks Beach has many events to attend throughout the year, numerous local restaurants, and of course, the beautiful beaches. Outside of work, you can find Krissie with her constant companion, Mocha the Australian Shepard.

info >

Gail Hoffman

Bianchi Realty & Property Management/Realtor ®

727-595 SOLD (7653)
A full-time realtor for many years with experience in commercial and residential properties. Working with buyers and sellers using common sense and technology to make good real estate decisions.

info >

Scott Singer

Bianchi Realty & Property Management/Realtor®

(727) 512-0007
Scott graduated with honors from the University of Florida in 1995. He has dual majors in Finance and Insurance. Scott has personally bought and sold many properties for over 14 years as well as owned and operated a successful mortgage company for 18 years. This makes him well versed on the best financing options for buyers.

info >

Szabina Kiss

Bianchi Realty & Property Management/Realtor®

(727) 859-3702
Szabina has 20 years of experience when it comes to buying and selling real estate. She is an expert in buying courthouse foreclosures, renovating, and reselling them. In addition, she's an experienced and licensed Mortgage Professional in all types of financing. Szabina is also fluent in Hungarian.

info >

Jim Eberhardt

Bianchi Realty & Property Management/Broker Associate

727-204-9071
Jim is known for his Client-First Philosophy. He moved to Pinellas County in 1983 to start a career in real estate, and he's been in love with the area and its people since the day he arrived. As a long term resident, Jim has special insight as to what makes Tampa Bay a great place to live. Jim's philosophy is based on 'good old fashioned' customer service! He's built his reputation and success on this cornerstone, and along with the modern technology of the day he's mastered the art of both listening and being accessible. Jim is also an Army veteran, and he has a special place in his heart for veterans. If you need a VA loan, Jim Eberhardt is your man! He's a trusted consultant with expertise in the ever changing mortgage requirements, home inspections, and the various complexities that come with getting a house to the closing table. Additionally, Jim's wife, Joanna, is a licensed agent and is able to assist in all areas of the transaction. When you hire Jim, you get the 'Eberhardt Experience' which is two for one! You deserve the best! Look no further! Time is money! Call Jim first and save BOTH!

info >