Pinellas County Property Management
Let us manage your Pinellas County Rental Property
We have a full range of services for investors, home owners, and landlords. With Bianchi Realty & Property Management, you'll have the peace of mind knowing that you'll have your property being professionally managed to help realize the maximum potential of your investment.
We are a Family Owned & Operated Business and have built a Team of Professional Staff Members and Licensed Real Estate Brokers and Agents who are experts in their field.
Our commitment to excellence and professional education, as well as responsiveness and adaptation to market forces, ensures that we provide the highest caliber of service to our clients.
We succeed when our clients achieve their investment goals through effective counsel and management of their real estate assets.
Get started with your FREE PROPERTY CONSULTATION by completing the form or save time by calling 727-595 SOLD (7653).
What We Do
As Your Pinellas County Property Manager
Fill vacancies
Advertise your rental
Handle tenant inquiries
Background, Criminal and Credit Investigations
Application processing
Lease signing
Full service repair
Rent collection
Accounting
Coordinate Evictions
Guarantees
Of Using Bianchi Realty & Property Management
Month to Month Owner Agreements
$1000 in Eviction Protection
$1000 Pet Damage Protection
14 Day Tenant Placement Guarantee
Re-Lease for Free for Early Tenant Exits
Attorney Drafted Leases
No Maintenance Mark Up
Two Property Inspections a Year
Our Property Management Services
Questions to Ask
When Considering Hiring a Pinellas County Property Manager
Do you have experience managing rental property yourself?
Are you familiar with fair housing and landlord/tenant laws in the jurisdiction(s) where your property is located?
Do you have relationships with contractors that ensure you can get 24 hour service at reasonable prices?
Do you have a reliable means to determine fair market rent and returns on your investment property?
Do you know and have the proper notices and legal process to deal with non-paying tenants?
Do you have a current, professionally crafted lease and related agreements/forms to minimize your exposure to liability should a tenant sue?
If you answered "no" to any of the above questions, it might be prudent to hire a Brenda Bianchi professional management team. The cost of one bad decision could more than offset the cost of hiring a professional manager to help you avoid the pitfalls of rental property ownership.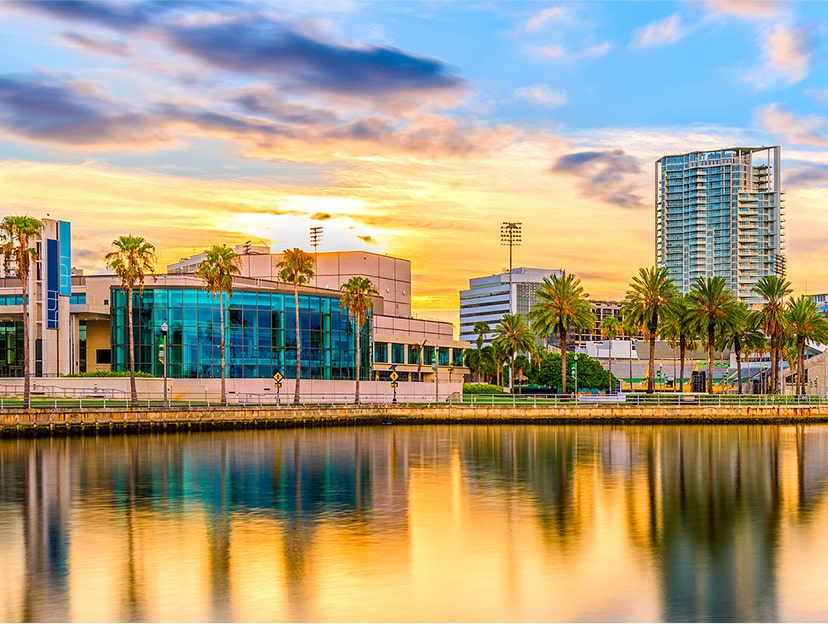 Discover Pinellas County
---
Pinellas County's semi-tropical climate invites you to enjoy the great outdoors year-round. And the people are every bit as warm as the temperatures. If you are looking for fine dining, golfing, excellent shopping or relaxing on a cruise, Pinellas County has what you are looking for!
The area is home to an unusually high concentration of quality art museums. Long established communities, particularly those near the bay such as Cuban flavored Ybor City, Old Northeast in St. Petersburg, and Palma Ceia and Hyde Park in Tampa contain historic architecture. Florida Southern College in Lakeland is home of the world's largest single-site collection of Frank Lloyd Wright architecture. Fresh seafood and locally grown produce are available in many restaurants and in weekly farmer's markets in multiple urban centers in the area.